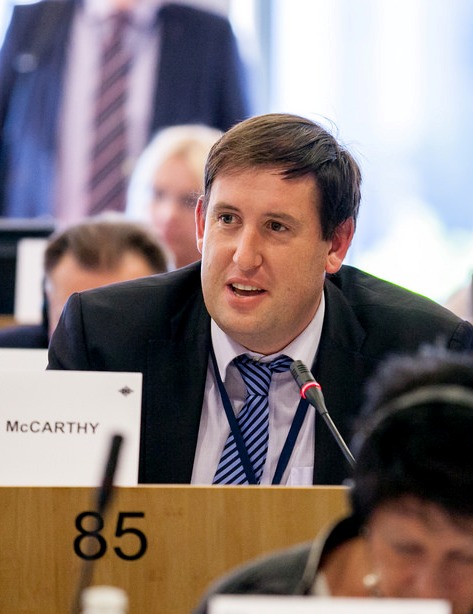 For over twenty-four years, I have actively promoted Cork's history and heritage and its various communities and people. I have led and continue to lead successful initiatives through local history talks, City and County school heritage programmes, historical walking tours of Cork, newspaper articles on Cork's history as well as books and my work through my heritage consultancy business.

I graduated from University College Cork in 1999 with a Joint Honours Bachelor of Arts Degree in Geography and Archaeology. I subsequently completed a Masters of Philosophy and PhD in Geography in the Department of Geography, UCC. My academic interests are in historical geographies of cities and regions, collective memory, identity and landscape, and how society remembers and forgets. I have lectured widely at academic and popular level on the Cork region's past, present and future in association with numerous institutions, in particular University College Cork, Cork City and Cork County Councils, the Cork Education Support Centre, the Vocational Educational Committee and with various community associations within the Cork area and further afield in Cork's twinned cities, such as Coventry and San Francisco and their Irish Cultural Centre. I have been involved in the compilation of several television reports for RTE and TV3 on various aspects of Cork's history.
   In particular, I have a keen interest in disseminating knowledge about the importance of local studies in Cork's primary and post-primary schools. Since 2003, I have annually co-ordinated the Discover Cork: Schools' Heritage Project open to Cork City and County schools. The project focuses on celebrating, highlighting, debating and framing new and relevant approaches to Cork's cultural heritage for Cork's youth, teachers and the wider community.
   Since 1999, I have written a local history and heritage column in the Cork Independent, a weekly Cork newspaper in which I have been writing a series on the history, geography and the intersection of modern day life in communities in Cork City and County. I am the author of twenty books (http://corkheritage.ie/?page_id=1181).
  I was elected to Cork City Council in June 2009 and May 2014 as an Independent (Local Government) City Councillor for the south east ward of Cork City (see www.kieranmccarthy.ie for more on my work in Cork City Council). I sit on the Housing, Planning and TEAM (Tourism, Events, Arts and Marketing) functional committees, the TEAM Strategic Policy Committee, the City Council's Arts Committee and Heritage Forum and the Cork-Coventry twinning sub committee.
   In January 2015, I was appointed by the Minister for the Environment to be an Irish member on the EU's Committee of the Regions (COR, an opinion body of local authorities and regional assemblies to the European Commission and European Parliament). I hold membership of the Commission for Social Policy, Education, Employment, Research and Culture (SEDEC) and the Commission for Territorial Cohesion and EU Budget (COTER). I am a past member of the COR's EU 2020 monitoring platform. I am the COR's rapporteur on its opinions on Digitising European Industry, European Data Economy, and the implementation of the Urban Agenda for the EU respectively.