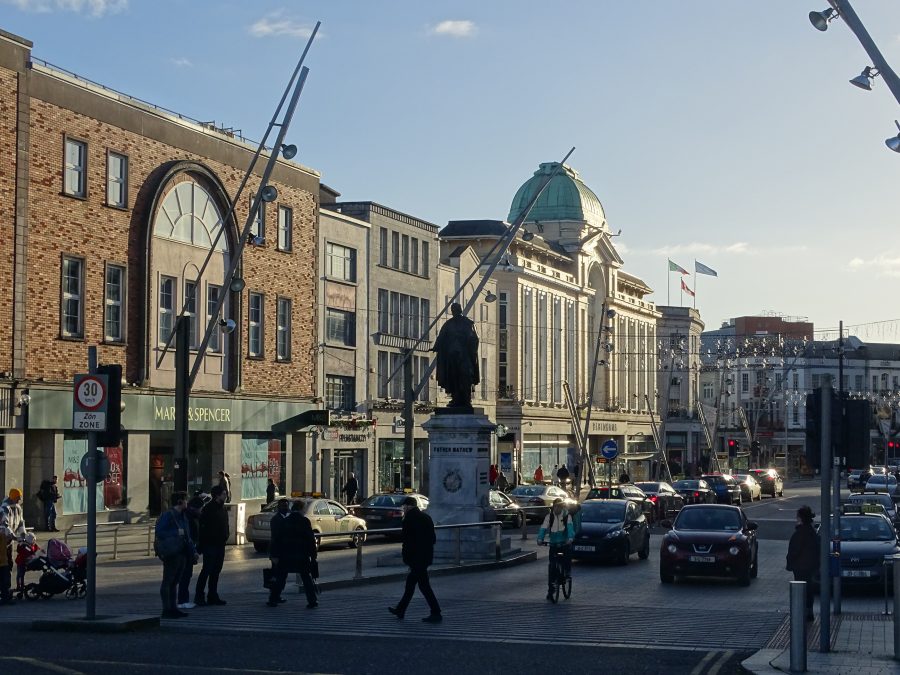 They say the best way to get to know a city is to walk it – in Cork you can get lost in narrow streets, marvel at old cobbled lane ways, photograph old street corners, look up beyond the modern shopfronts, gaze at clues from the past, be enthused and at the same time disgusted by a view, smile at interested locals, engage in the forgotten and the remembered, search and connect for something of oneself, thirst in the sense of story-telling – in essence feel the DNA of the place.
Cork has a soul, which is packed full of ambition and heart. Giving walking tours over 21 years has allowed me to bring people on a journey into that soul but also receive feedback on the wider contexts of what visitors and locals have seen elsewhere. Cork is a city packed with historic gems all waiting to be discovered at every street corner.
Cork possesses a north-west European and an eastern North Atlantic port story. Located in the south of Ireland, it is windswept by tail ends of North Atlantic storms, which consistently drench the city and rural areas with wind and rains – but they leave to showcase a very photogenic urbanity with amazing sunsets on the river channels and a resilient green agricultural hinterland and chiselled raw coastline. Cork's former historic networks and contacts are reflected in its the physical urban fabric – its bricks, street layout and decaying timber wharfs. Inspired by other cities with similar trading partners, it forged its own unique take on port architecture.
Below are a set of digital history trails that can be followed by one's armchair at home. They are brief historical walking trails of Cork's City Centre, which covers some of the topics on my physical walking tours. The information is abstracted from various articles from my Our City, Our Town column in the Cork Independent, 1999-present day, Cork Independent Our City, Our Town Articles | Cork Heritage
1. Bridges of Cork Audio Heritage Trail | Cork Heritage
2. History Trail, The Marina Audio Trail | Cork Heritage